learning AI has
NEVER

been this fun!
AI for the Rest of Us is the only illustrated guide to the vast world of AI and machine learning you will ever need.Unlike other bicep-building reference tomes, this book will help you:
- Learn faster
- Build connections between complex concepts
- Understand how AI actually works and when to apply it!It's uniquely useful for everyone, from AI beginners to experienced practitioners alike.
Is this book right for
you

?
Are you worried about staying on top of the AI tsunami?

Don't know where to start?
Are you frustrated by AI and machine learning resources that are:DenseTime consumingToo complicated to understand?
Do you struggle when your colleagues speak in jargon?Do these conversations just pass you by?
if

any

of this sounds familiar...
Then...
AI for the rest of us was made for you!
Who am I?
Hey there!I'm Sairam, a machine learning scientist with over 12 years of experience in the tech industry.My work has been featured in Forbes magazine, powers phones you use, and has led to several publications and patents.But, above all this, I'm an educator at heart.I've taught machine learning to many colleagues from different educational backgrounds throughout my career. I've even mentored space scientists to help them apply machine learning to answer questions about our cosmos.In all these interactions, I repeatedly saw the same questions pop up, the same sense of intimidation in their glazed eyes when their ML colleagues constantly threw new jargon at them.So, I started sharing my knowledge through a free weekly newsletter, Gradient Ascent, which demystifies AI even for non-technical folks.My readers asked me if I had a course or other resource that they could use to level up in AI.The result is this book.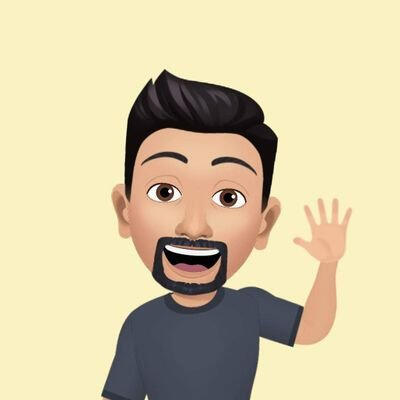 What others say about me
"Sairam's ability to seamlessly blend captivating stories with technical details makes reading and learning about AI fun in ways few technical writers can."~ Alvin Tsui
Author of "The Vanity Trap" and Senior Software Developer
"Sairam has an encyclopedic knowledge and enthusiasm for the latest research in Machine Learning and a knack for explaining difficult concepts in a clear and engaging manner."~ Bijan Forutanpour
Computer Graphics R&D Engineer
"As a software engineer, I've tried for years to wrap my head around AI/ML. The jargon and equations in those Coursera courses went over my head.But finally, through Sairam's newsletter, Gradient Ascent, I have been able to learn these concepts with his concise analogies that connect new knowledge with things I already know.I'm beyond excited to take the next step with Sairam's illustrated book, AI For The Rest Of Us. There's nobody I'd trust more than Sairam to take a complicated concept and make it digestible for folks from all walks of life."~ Janahan Sivaraman
Youngest Distinguished Engineer at Walmart
"I cannot imagine anyone else being able to teach AI as simply and as succinctly as Sairam.

Through his newsletter, Twitter threads, and illustrations, I have grasped more AI concepts than from any other source.

I pre-ordered his new book, and I am beyond excited to dig into it."~ Louie Bacaj
Entrepreneur & Creator
What can you do after reading this book?
If you are from a non-technical background:
Communicate fluently with your technical colleagues thanks to your rapidly compounding AI knowledge

Set the vision for your AI projects with a clear idea of where AI can transform the product

Learn new AI concepts faster thanks to your understanding of timeless AI fundamentals.

Identify hidden opportunities to apply AI intelligently in your work and clearly know when to avoid it.
If you are from an AI background:
Save hours explaining concepts to your non-technical colleagues in simple terms and with illustrations.

Help them understand what can and cannot be done using AI.

Break the cycle of repeating yourself to your manager and higher ups.
Who is this book for?
Busy product managers & non ML engineers who are short on time to learn AI from dense resources

Executives and VCs who want a quick refresher on AI concepts and applications

Solopreneurs looking to leverage AI for their business but need help understanding how it works.

Hobbyists looking to become AI literate

Beginners who gave up on learning AI because it was too complicated

Anyone who enjoys my newsletter or doodles
Who isn't this book for?
Those looking for coding tutorials

Intermediate or experienced practitioners (although this book is an effective teaching aid)

Those who want a reference textbook

Those who dislike doodles (but why?)
How is this book designed?
Multi-level explanations
This book is for people like you who don't have time to sift through textbooks and spend years learning to code. Every concept is explained in levels. So you customize your learning experience.Illustrations and analogies
I promise that this book isn't like any ordinary textbook. Instead, it's funny, witty, and skimmable, with a whimsical vibe that will make you smile. In fact, rumor has it that there's even a story woven into this...Did I mention that everything is hand drawn? See the video below!Accelerate your learning
It covers both timeless fundamentals and a variety of recent advances to get you up to speed.
Why will this book help you?
If you are short on time, this book is designed for you to learn at your own pace, and you can choose how deep you want to dive.


If you need help working with AI/ML teams in your job, don't worry. This book provides simplified explanations of AI jargon, math, and equations (where appropriate). You'll be cutting through the jargon in no time!


If you gave up learning AI because it was too hard, this book is the best antidote to get you back in the saddle.


If you find other resources dense and difficult to understand, this book will help you with whimsical illustrations and concise, simple explanations. It doesn't have a single line of code (yes, that's a feature, not a bug).
What will the book cover?
What AI is and why you should care

Learn when and when not to apply AI

Understand the fundamentals of machine learning

Tackle terminology without tears

Explore the workings of a few good machine learning algorithms, from decision trees to neural networks

Go behind the scenes to deconstruct how AI learns to read and write

Learn how AI sees and creates incredible imagery

Build intuition on how AI tells you what to watch and buy

Roll up your sleeves and learn about AI projects in practice

Resources and next steps
Need more help?
If you need more than just the book to help you learn, I've got you covered. Choose the bundle that makes the most sense to you:
Essential Tier: $35
A digital copy of the illustrated book (PDF, EPUB)



Enhanced Tier: $75
Everything in the Essential Tier + High-quality videos including:

- The steps involved in successfully building AI projects

- Companion explainers to advanced topics in the book

- Actionable tips and tricks to level up further and keep up with field

- How to choose and read the most relevant and impactful research papers



Elite Tier: $675
Everything in the Enhanced tier + A one-hour 1:1 coaching call with me (limited availability)

- This gives you an exclusive opportunity to work with me and customize your learning experience for your needs

- After purchase, you'll instantly receive a questionnaire and calendar to tailor the call to your needs and book your call with me
F.A.Q
Q: I have zero coding experience. Will this book teach me how to write code?No! This isn't a coding tutorial or a reference textbook. This book is written for people who don't have a background in programming or advanced math to learn AI the traditional way. It has plenty of illustrations and analogies to explain technical concepts.If you are a code-first learner, check out the amazing fast.ai course.Q: What prerequisites do I need to read this?Just an open mind and curiosity. While the book will demystify some equations and math here and there, these are optional reads. At the most, you'll need to refresh some high school math for these deeper explanations. The book is written in levels, so you choose where to stop. I promise I'll make it as accessible and engaging as possible.Q: Do you have any bundles?Yes! There are 3 tiers to choose from:
- Essential: Just the book (digital copy)

- Enhanced: Essential tier + exclusive videos to help you level up

- Elite: Enhanced tier + A tailored one hour 1:1 coaching call with me (limited quantity)Q: Why can't I just wait for the book to launch before buying?The current pricing is the presale rate. The prices after the launch will be higher for all tiers (while items last). You'll also be unable to shape the direction of the book, which is an exclusive perk for presale buyers.Q: I'm already an experienced machine learning practitioner. Will I learn anything new from this book?This book is not aimed at experienced practitioners or those looking for a reference textbook. However, you may find the illustrations and analogies helpful for explaining machine learning concepts to non-technical colleagues. You can also buy this as a gift for them.Q: Can I use this book to become an AI expert?No, this book will not instantly make you an AI expert or replace the need for formal education in machine learning. That takes years of hands-on work in the field.However, it will provide an engaging and gentle introduction to the technology that can help you become AI literate.Q: Can I buy the book in print?Yes! A paperback version will be released a few weeks after launch (for purchase separately).Q: When is the book launching?The digital copy of the book is launching on July 4th, 2023. The paperback version will be released a few weeks after the digital copy (for purchase separately).Q: Why can't you release the paperback simultaneously with the digital book?The paperback version of the book needs to be proofed and checked before it can be finalized for printing. The extra time is to ensure a great physical copy. Thanks for your patience!Q: If I buy the elite tier with coaching, will that be immediately available?Yes! You can schedule a coaching appointment with me right after purchasing. I'll share a calendar link for you to choose a convenient date and time.The book and videos, however, will only be available at the launch date, as mentioned above. The digital edition of the book and the videos will be out on July 4th, 2023.Q: What will you cover in the coaching session?The coaching session is tailored to your needs. Once you purchase the premium tier, I'll share both a questionnaire and a calendar with you.The questionnaire is for me to learn your needs and prepare for the session. I can help you understand concepts or prepare a customized learning strategy and curriculum for you to pursue as you level up in AI. The session is yours to tailor.Q: Why only a limited number for the premium tier?Two reasons. First, my time is my most precious resource. I'm offering these sessions at a significantly discounted rate, so I cannot offer more than this.Second, I meticulously prepare for each coaching session so that my clients get the best possible results. Limiting the number of sessions available helps me keep the quality high.Q: How long is the book?The book is estimated to be about 200 - 250 pages long.Q: I can't afford the book, but I'd love to learn. Can you help me?If you cannot afford this because you are experiencing hardship or you live in a country where earnings are much lower than in the U.S.A., just send me an email, and I will give you a parity discount.